OUR STORY

Senda was started in 2011 by Argentina-raised Santiago Halty, who moved to the U.S. to pursue a college education. Santiago had clear goals: sharing his passion for Futsal and small-sided soccer, bringing Fair Trade and premium performance to the category, and improving lives along the way.

OUR PURPOSE

We exist to disrupt the industry by embracing Fair Trade, promoting small-sided soccer and joyful playing, bringing back product quality, and improving lives.

OUR VISION

Become the best, most socially responsible, sustainable Futsal and Soccer brand in the world.

OUR MISSION

Make the highest-performing gear for players who want to experience the speed, style and benefits of playing the beautiful game anywhere.



CRAFTSMANSHIP

We're all about the bespoke - making balls that are uniquely yours. You can count on our design team to turn your vision into reality.

ETHICALLY MADE

With Fair Trade Certification, we support our producers through improved livelihoods and community development. Learn more at fairtradeusa.org

1% FOR THE GAME

1% of your purchase goes to provide equipment to organizations improving lives through sports.
WHAT FAIR TRADE
MEANS?
When you see a product with the Fair Trade Certified™ seal, you can be sure it was made according to rigorous social, environmental, and economic standards. Fair Trade is a way to make a conscious choice for a better world.
content
Income Sustainability

Earnings should fulfill basic household needs, regardless of volatile market prices. Rigorous Fair Trade standards ensure our producers have the money needed to invest in their lives and their work.
Empowerment

Fair Trade empowers producers to make choices for the good of themselves and their community, regardless of gender, status, position in society, or position on the globe. Rigorous standards give workers a voice in the workplace and the community.
Well-Being

When people have the capacity to invest in better futures, the result is a healthier workforce and ultimately higher quality goods. The Fair Trade model is fueled by committees of producers who decide how to invest their Fair Trade Community Development Funds based on their community's greatest needs: often clean water, education, and health care.
Environmental Stewardship

Environmental practices have long-term impacts on the livelihoods of producers, communities, and the planet. Fair Trade standards work to keep the planet healthy for generations to come by prohibiting the most harmful chemicals and taking measures to protect natural resources.
Senda is part of a unique community of companies, Certified B Corporations, that meet the highest standards of verified social and environmental performance, public transparency, and legal accountability to balance profit and purpose. B Corps are accelerating a global culture shift to redefine success in business and build a more inclusive and sustainable economy.
Society's most challenging problems cannot be solved by government and nonprofits alone. The B Corp community works toward reduced inequality, lower levels of poverty, a healthier environment, stronger communities, and the creation of more high quality jobs with dignity and purpose. By harnessing the power of business, B Corps use profits and growth as a means to a greater end: positive impact for their employees, communities, and the environment.
B Corps form a community of leaders and drive a global movement of people using business as a force for good. The combination of third-party validation, public transparency, and legal accountability help Certified B Corps build trust and value. B Corp Certification is administered by the non-profit B Lab.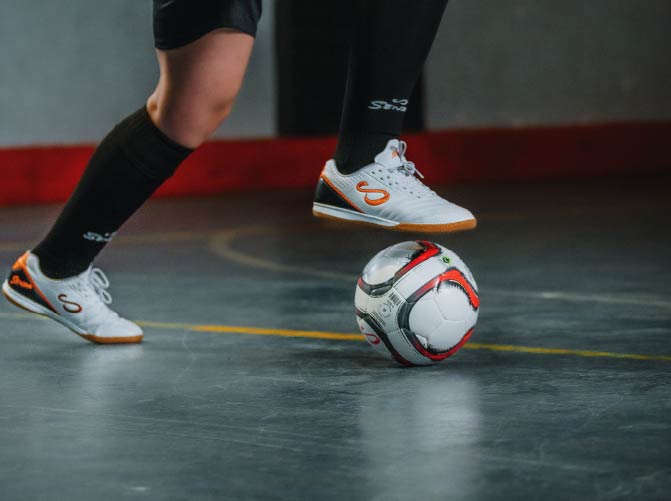 How can you do your part?
1% of all Senda sales go to help organizations that are improving lives through sports. So now you can purchase products that not only help you feel good about your game, but also about your contribution to the community.
Shop Now