¿Cómo funciona?
Es un curso 100% online. Una vez que lo comprás, tenés acceso durante un año.
INGRESÁ o REGISTRATE para acceder a los cursos.

Hacé click en "CURSOS" en el menú principal.

¡EMPEZÁ A APRENDER! Todo tu progreso va a estar registrado y guardado para que puedas arrancar donde lo dejaste.
¿ESTÁS LISTO PARA LLEVAR TU CONOCIMIENTO DE FUTSAL A OTRO NIVEL?
SKILLS DEVELOPMENT

It provides players with more touches on the ball and more opportunities to develop foot skills and improve the first touch.

CREATIVITY

Taking risks and becoming creative with the ball is something players may not have the chance to do on a regular soccer field.

SPEED AND DECISION MAKING

The continuous, fast-paced nature of this sport allows players to sharpen their spatial intelligence and develop the understanding of the game.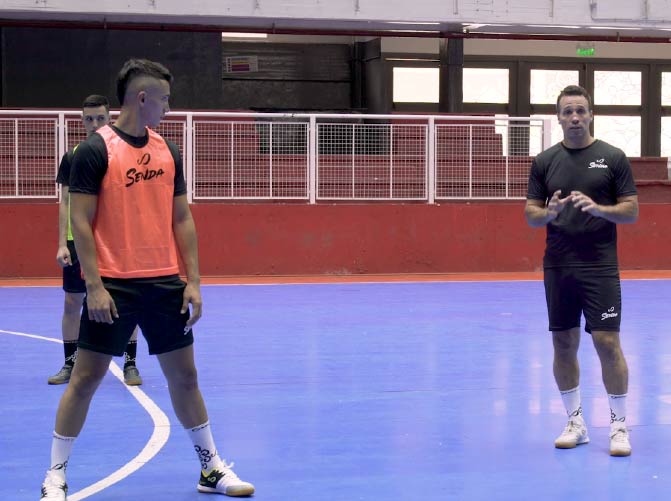 En este curso vas a aprender:
Claves para mejorar tu técnica individual
Entender las posiciones y tu rol en la cancha.
Entender el rol de cada uno de tus compañeros de equipo y los rivales.
Lo correcto e incorrecto del futsal.
COMPRAR
Este curso es para vos si:
Sos entrenador y querés expandir tus conocimientos.

Sos jugador y querés seguir practicando y perfeccionando tus habilidades.

Sos parte de un club y querés acercar contenido de calidad a tu equipo.

Estás buscando ser entrenador de futsal y querés aprender del mejor.
Contenido del Curso
37 lecciones | Material descargable | Expertise y conocimiento
Módulo 1

Técnica individual

1.1 Control

1.2 Pases

1.3 Finalizaciones

1.4 Tiros

Módulo 2

Táctica individual

2.1 Roles

2.2 Defensa

2.3 Ataque

Módulo 3

Táctica colectivo - Ataque

3.1 Diferentes tipos de ataques

3.2 Corner

3.3 Laterales

3.4 Cómo atacar dependiendo de la defensa

Módulo 4

Táctica colectiva - Defensa

4.1 Hombre a hombre

4.2 Zona defensiva

4.3 Corner defensivo

4.4 Lateral defensivo
Conoce a tu entrenador
UN PROFESIONAL RECONOCIDO MUNDIALMENTE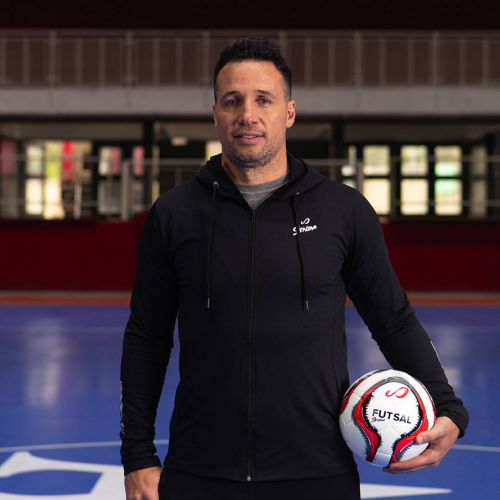 2022

Embajador Global Senda

2022

Director técnico de la Selección Nacional de Futsal de Vietnam

2018-2022

Director técnico en "El Pozo Murciano" de la Liga Nacional de Fútbol Sala en España

2016

Campeón de la Copa Mundial de Futsal de la FIFA como director técnico de la Selección Argentina

2015

Campeón de la Copa América como Director Técnico de la selección Argentina de Futsal

1997-2009

Jugador de la Selección Argentina de Futsal
CONVERTITE EN UN EXPERTO EN FUTSAL
CON DIEGO GIUSTOZZI