How does this work?
It's a 100% online course. Once you get it, you have a whole year to access.
LOG IN or REGISTER to access your courses

Go to "COACHING COURSES" on the main menu and click on "MY COURSES"

START LEARNING! All your progress will be tracked and stored so you can easily pick up where you left off.
Ready To Level-Up Your Futsal Knowledge?
SKILLS DEVELOPMENT

It provides players with more touches on the ball and more opportunities to develop foot skills and improve the first touch.

CREATIVITY

Taking risks and becoming creative with the ball is something players may not have the chance to do on a regular soccer field.

SPEED AND DECISION MAKING

The continuous, fast-paced nature of this sport allows players to sharpen their spatial intelligence and develop the understanding of the game.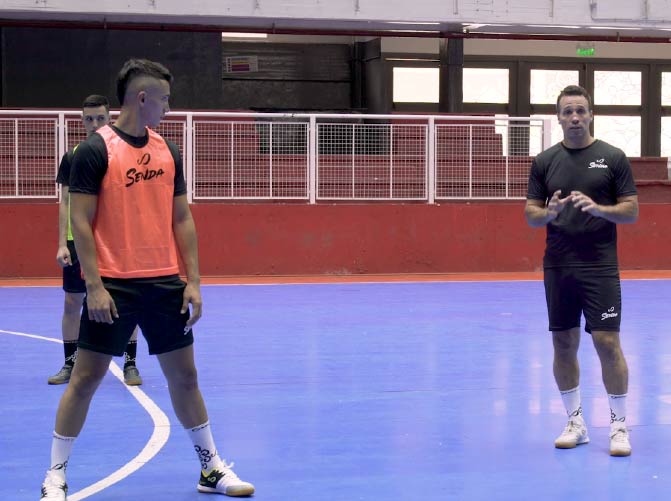 In this course you'll learn:
Keys to improve your individual technique.
Understand the positions and your role on the court
Understanding the role of each of your teammates and rivals.
SHOP NOW
This course is for you if:
You are already a coach and want to expand your knowledge.

You are a player and want to keep practicing and mastering your skills.

You are part of a club and want to get more content to your people.

You are looking to become a futsal coach and want to learn from the best.
Course's Content
37 lessons | Downloadable Material | Expertise and Knowledge
Module 1

Individual Technique

1.1 Control

1.2 Passing

1.3 Finishing

1.4 Shots

Module 2

Individual Tactics

2.1 Roles

2.2 Defense

2.3 Attack

Module 3

Collective tactics - Attack

3.1 Different types of attacks

3.2 Corner

3.3 Sidelines

3.4 How to attack depending on the defense

Module 4

Collective tactics - Defense

4.1 Man to man

4.2 Zone defense

4.3 Corner defense

4.4 Wing defense
Get To Know Your Coach
A PRO RECOGNIZED WORLDWIDE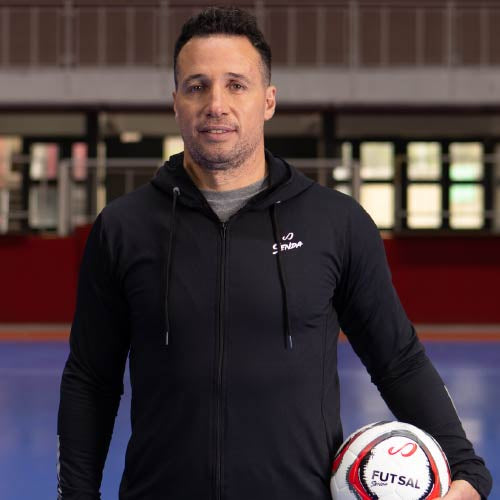 2022

Senda's Global Brand Ambassador

2022

Head coach of the Vietnam National Futsal Team

2018-2022

Coach of El Pozo Murciain the Liga Nacional de Fútbol Sala in Spain

2016

FIFA Futsal World Cup Champion as Coach of the Argentine National Team

2015

Copa America Champion as Coach of the Argentine National Team

1997 - 2009

Player on the Argentine National Team
Turn yourself into a futsal expertise
with DIEGO GIUSTOZZI